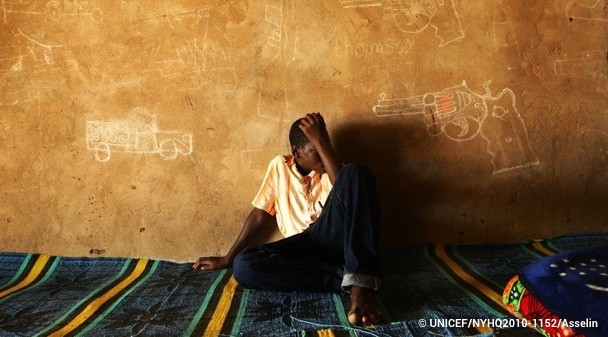 Children in Armed Conflict Accountability Framework
The Children in Armed Conflict Accountability Framework is a practical resource that promotes accountability for serious violations of international law committed against children in armed conflict (CAC accountability). The Framework responds to the significant gap that exists in preventing and remedying these violations. It provides individuals and organizations working in child protection, justice, peacebuilding, and related fields with a comprehensive definition and structure for understanding CAC accountability and practical guidance for developing well-informed, context-specific, and feasible options for advancing CAC accountability.
CAC accountability refers to the prevention and remedy of serious violations of international law committed against children in armed conflict and consists of four interrelated components:
assigning responsibility for violations through gathering, analyzing, and/or publicly releasing information about perpetrators;
enforcing laws and norms through sanctions, prosecutions, and/or imposing other (legitimate) consequences on perpetrators;
reforming systems by negotiating, developing, adapting, implementing, and/or raising awareness of relevant institutions, laws, policies, and/or standards;
empowering children and their communities by involving those affected in accountability processes and decisions and ensuring that they benefit from tangible remedies and redress.
For inquiries into the CAC Accountability Initiative or other programs of work, contact us at: info@cacaccountability.org.
---
Photo caption: Chad, 2010 On 10 June, a boy sits against a wall covered with drawings of weapons and military vehicles, including guns and a helicopter, in a transit and orientation centre for former child soldiers, in N'Djaména, the capital. The centre, run by the NGO CARE International and supported by UNICEF, provides rehabilitation services, skills training and shelter for former child soldiers until they are reunited with their families or become self-sufficient. The children are encouraged to draw to help them express and recover from, their experiences.